SAWN TIMBER
Sawn timber made of Angara pine and Larch. Species of the forest harvested by Kraslesinvest, JSC are 60% larch, 40% pine. A tree becomes denser when growing in low temperature conditions. Over time it gains strength due to unique resin composition.
One of its important properties is a natural resistance to decay. The lumber logs harvested by Kraslesinvest have perfectly sound wood. Equipment capabilities ensure the required quality according to the traditional standards of GOST 8486-86. Width, thickness, and length of the lumber can vary at the request of the customer.
PLANED MOULDINGS
Planken is an innovative finish material in the form of wooden plates which can be beveled or rounded at the edges. The intended use of planken is mainly to finish facades of buildings and interiors. This building material is multipurpose. In addition to cladding, planken is used to construct fences, gazebos and as terrace boards. Dimensions: 20*90-120-140.
Clapboard is a finish material made from natural wood in the form of a dry board with a tongue and groove connection. Tongue-and-groove board is machined on four sides. It is used to cover ceilings and walls in rooms and balconies, as well as exterior walls of buildings, saunas, steam and dressing rooms. Dimensions – 14*87-138 mm.
Floorboard has ventilation slots to remove excess moisture from under the floor. The boards have a tongue and groove connection. Pine is usually used for boards that are intended for various household, industrial, other non-residential premises, and accommodation facilities. Larch can be used for wet areas (baths, pools, bathrooms) as it is more durable, hard, and is not susceptible to rot. Dimensions: 27*109-138.
Terraceboard: The thickness is 27 mm. Compensation grooves are cut on the back side of such a board along its entire length to relieve the stress occurring when temperature and humidity fluctuate. The front side of a terraceboard is also grooved. The grooves are 1-2 mm deep and are made with an interval from a few millimeters to 1.5  centimeters. This allows to reduce slipperiness of the surface when it is wet. The material used is larch. Dimensions: 27*142 mm.
Blockboards and Furniture
Blockboard is made of solid pine, spruce or fir, rotary cut veneer, and covered with veneer from valuable wood species. The exterior and back layers of an uncovered blockboard are made of the veneer of grade BB or better. Covering is made of slice veneer of grade II or better. Product thickness is 16-48 mm. Blockboard dimensions: 2,060*5,200 (2,060*2,600) mm. Blockboards have the highest strength among board materials which makes them a perfect material for the products where shape stability, structural strength and environmental safety are important. The finish materials are a polished veneer from valuable wood species as well as a wide range of finishing techniques – polishing, aging effects, brushing, and the most original techniques, for example, photo print.
Furniture. Innovative technologies carry out the most complex wood processing with high precision. Create various decorative effects – patinating, wiping, brushing, rustic effect, and photo print. Production of furniture from combined solid wood is performed without additional costs for intermediate stages through the use of the equipment with programmed numerical control and the automated production system. The production process is fully automated and optimized to ensure the required cost. The factory can produce collections of furniture for retail sales in the mid-price segment, and also focuses on large government and corporate orders as well as export deliveries. The factory executes exclusive orders for the premium line as well. The company launched a line of new products – garden furniture. The set consists of a sofa, a table and an armchair. The furniture is made of solid pine or larch wood. Suitable for outdoor use.
Fuel Pellets
Fuel pellets are a relatively new type of fuel and have a lot of advantages compared to other types of fuel. They contain no substances that could adversely affect human health and the environment. The pellets are manufactured from high-quality wood wastes produced during the sawmill process. These waste products are pressed under high pressure and temperature using natural adhesive elements that are contained in the wood. The process creates dense cylindrical granules — pellets.
Burning pellets do not spark and produce minimum ash. Their density is twice the density of ordinary firewood, so burning pellets generate significantly more heat than firewood. Also, the pellets burn and smolder significantly longer than firewood. The pellets are produced without any chemical additives. This ensures the ecological cleanness of the fuel. Pellets are convenient for transportation, storage, and use. The bonding material is lignin—the natural wood component that bonds the particles at a certain temperature. Pellets produce 20 times less ash then coals.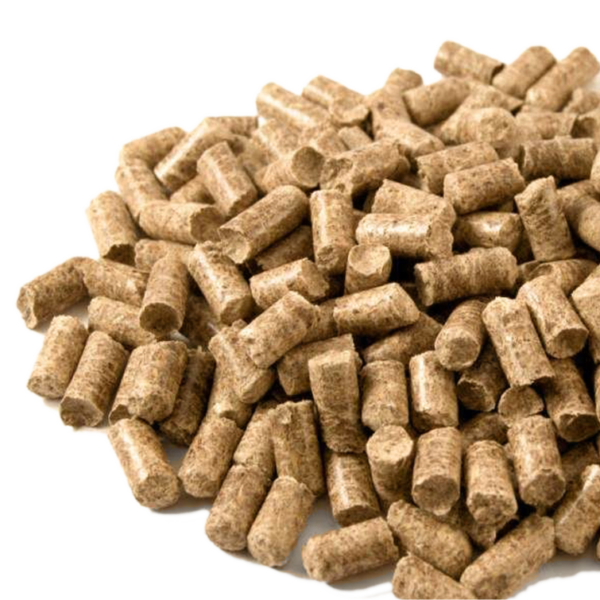 Garden Furniture
The company started to produce country furniture. Eco-friendly furniture made of solid pine or larch fits perfectly into the surroundings of a country house, any terrace in a cafe, office, club … The set consists of a sofa, armchair and table. Only natural materials and high-quality accessories are used in the process of production.
Doors
One of the options to use the blackboard is the manufacture of semi-finished doors. The door unit is equipped with a box and casing. Semi-finished doors can be painted and laminated. Distinctive feature of doors from the blockboard is high environmental friendliness, reliability, durability. And also very good high heat and sound insulation characteristics. The thickness of the door leaf is 40 mm. the Doors are made according to the standard sizes prescribed in GOST.
Contact us for detailed information:
Planed stock and blockboard sales
+7 (391) 2-707-553, +7 (391) 2-707-551, +7 (391) 2-707-431
Lumber sales
+7 (391) 2-707-450
Pellet sales
+7 (391) 2-707-484